Saturday 27th September 2014 -
Sunday 28th September 2014
Saturday, a completely lazy day, lay about all day doing nothing.
Cycled into La Flotte in the evening, so Kathleen could go to church.
Sat by the harbour, in the evening sun, reading my book, whilst Kathleen did the church bit, bliss!
Sunday, hair washing day, that is Kathleen occupied for the morning. I spend the time packing, the site closes Tuesday, and we plan to leave tomorrow.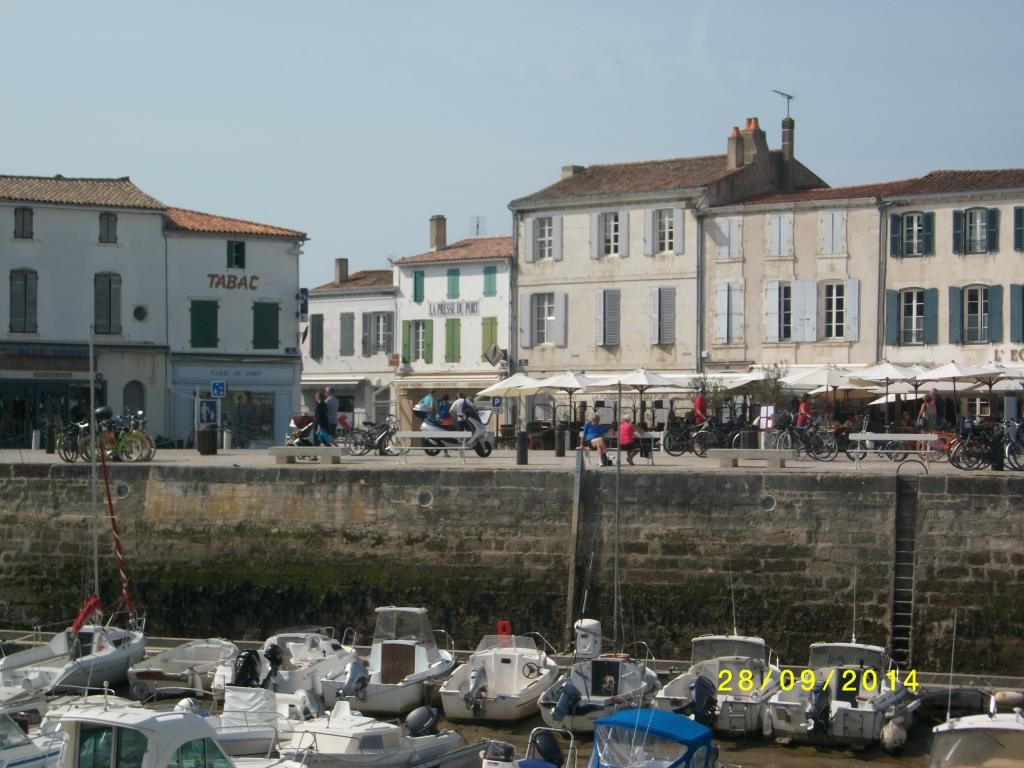 A gentle cycle ride into La Flotte for Sunday Lunch, at a habourside restaurant.
We arrive to find the market is in full swing, it is mostly a food market, so, of little interest to Kathleen.
We have an excellent lunch.
Lunch was almost free, because the waiter gave us the next table's change instead of the bill! (we did correct him, honest).
I am becoming a bit concerned about Kathleen's alcohol intake, when it came to choosing dessert, she even opted for Rum and Raisin Ice Cream, that is after a carafe of Rose!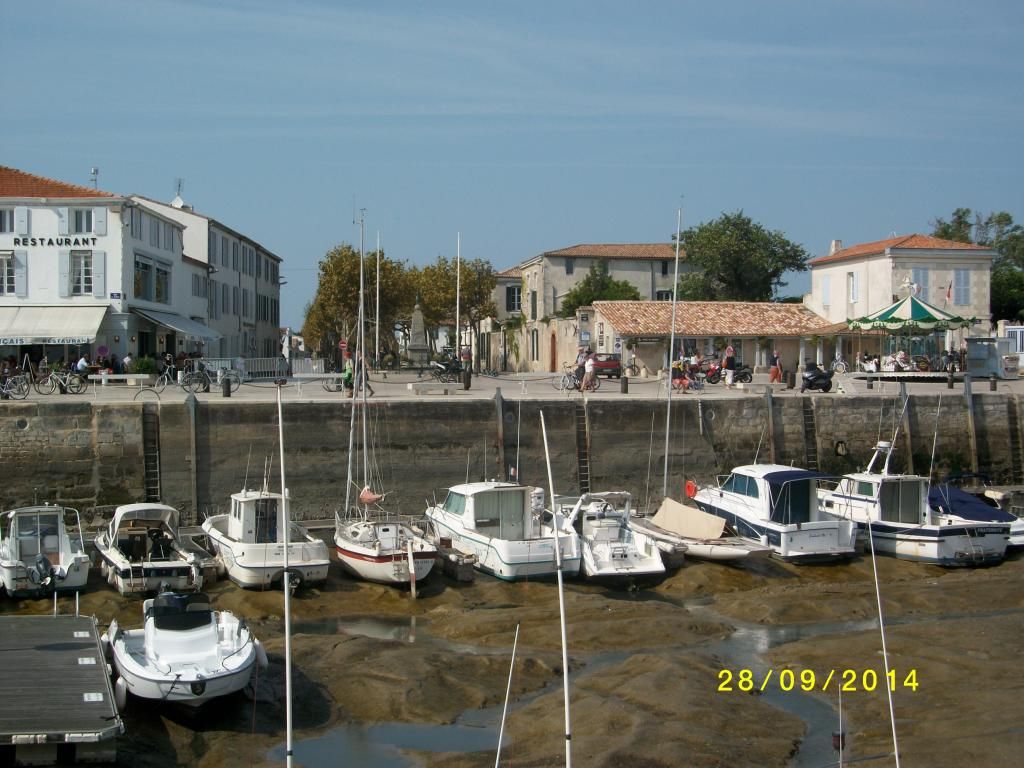 Disappointingly, the nearby bar does not do cocktails, but, we find, they do an excellent Gin and Tonic, well, more a Gin and Gin really, since there was little trace of tonic in it.