Friday 19th September 2014 -
Saturday 20th September 2014
So far, we have found only one supermarket, so, I went out exploring on the scooter, and in quick time found a Le Clerc, and two of Kathleen's favourite Lidl! One as it turns out is in walking distance.
Learned another valuable lesson, 16:30 is rush hour in this part of France, the colleges obviously finish for the day at about this time, the roads were filled with teen age students, on 50cc scooters, buzzing about like a swarm of bees.
After a rather lazy day on Friday, only a walk to the coast in the evening, we decide to do a more ambitious cycle ride today (Saturday).
There is a cycle track along the coast, signposted to a place called Port Bourgenay, I have checked out the route (but on the road) on the scooter, it is a bit up and down, but, no need to mention that until we are well on our way!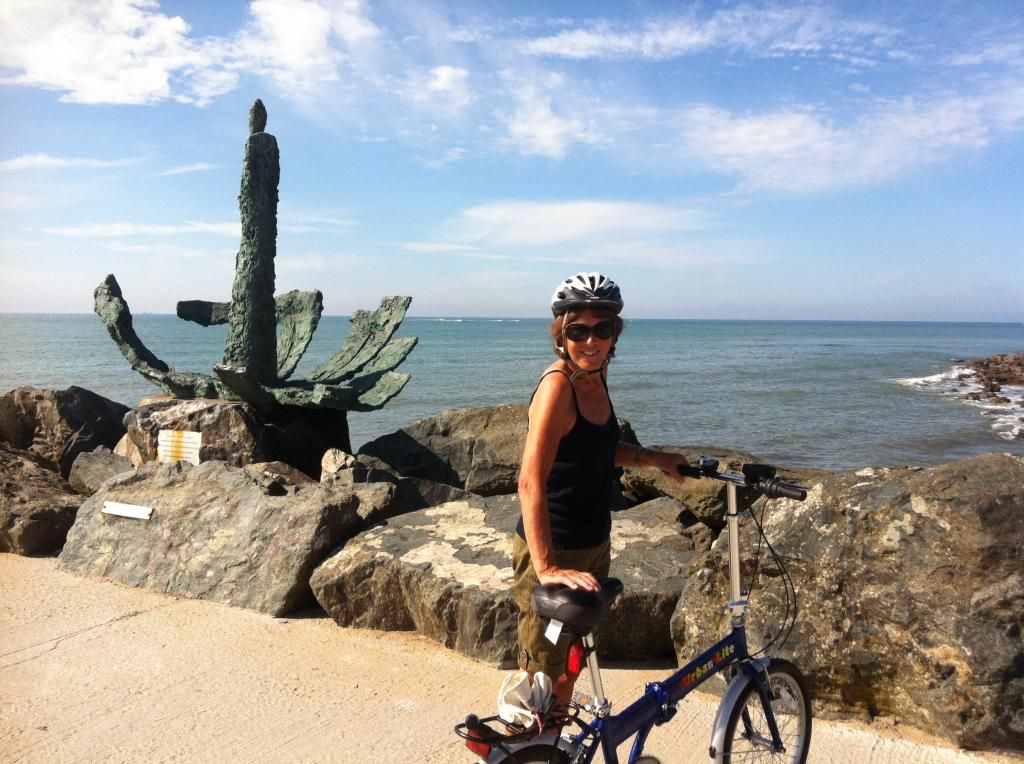 The weather forecast says "rain, and chance of a storm", but, it is hot and sunny, with blue skies.
The signposting suggests our planned destination is 5km away, (about three miles), but, whoever measured that must have had an faulty tape measure.
There is a slight grumble of complaint, from up front, as we encounter the first hill, but, as I point out, every up, has a down.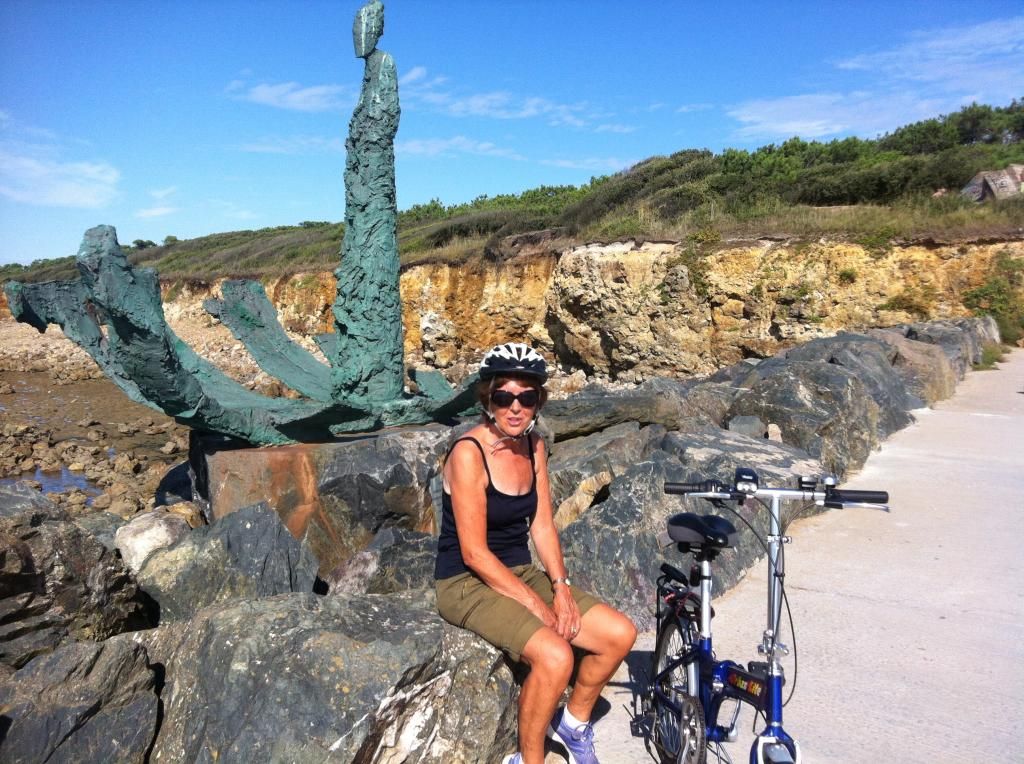 A few more hills later and helpful, supportive comments from my good self, ie "stop complaining and save your breath for peddling", and we are safely sitting in a bar, overlooking the marina, having cool beers and chips.
According to the cycle computer, it is just over seven miles, not thee!, the Runkeeper app, which is probably more accurate, puts it at 6.54 miles, but, whatever, definitely more than three miles!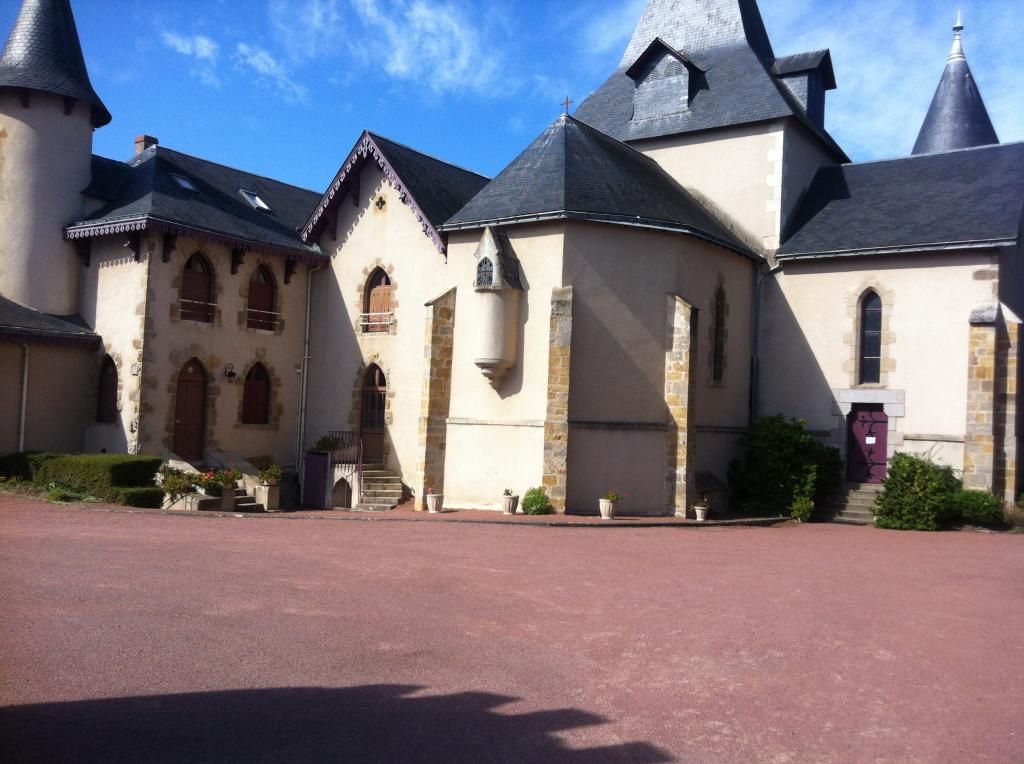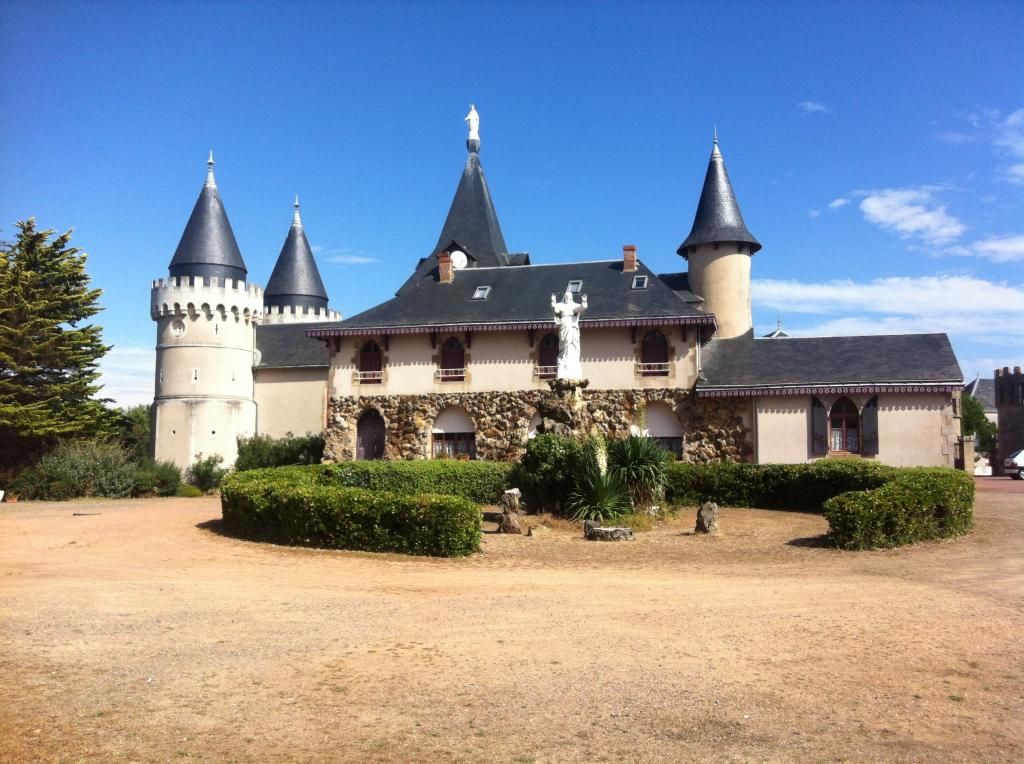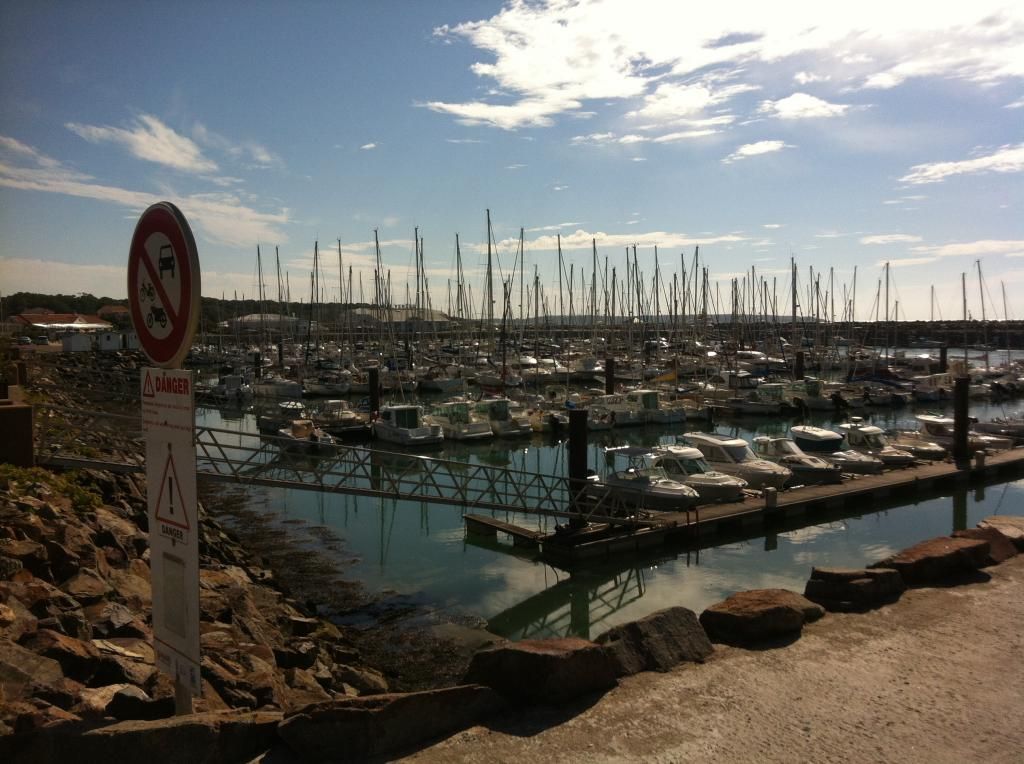 The rather grand, chateau appearance building, in the photographs, is actually a church, although to me, apart from the religious statues, it does not look very church like.
The highlight of Saturday evening? the Pizza van visits the campsite at 18:30, so, it is pizza and red wine for our evening meal.