Sunday 14th September 2014 - Tuesday 16th September 2014
Honfleur Aire
It is church day, so, Kathleen walks into town to do the church thing.
I forego my usual Sunday morning of wandering around a French town and finding a pleasant bar, in favour of packing up, ready to leave.
It has been excellent here, but, with only a 5amp electricity hookup, this means no hairdryer. The advantage to Kathleen is she has an hour more of each day to do other things, but withdrawal symptoms are becoming apparent.
To help get her through today, she was able to use the hair straighteners (only 50watts), this morning before heading off to church.
Just over 100 miles south, on virtually empty roads.
Yvre-l'Eveque, Camping Le Pont Romain, near Le Mans, (N48 1'9" E0 16'47")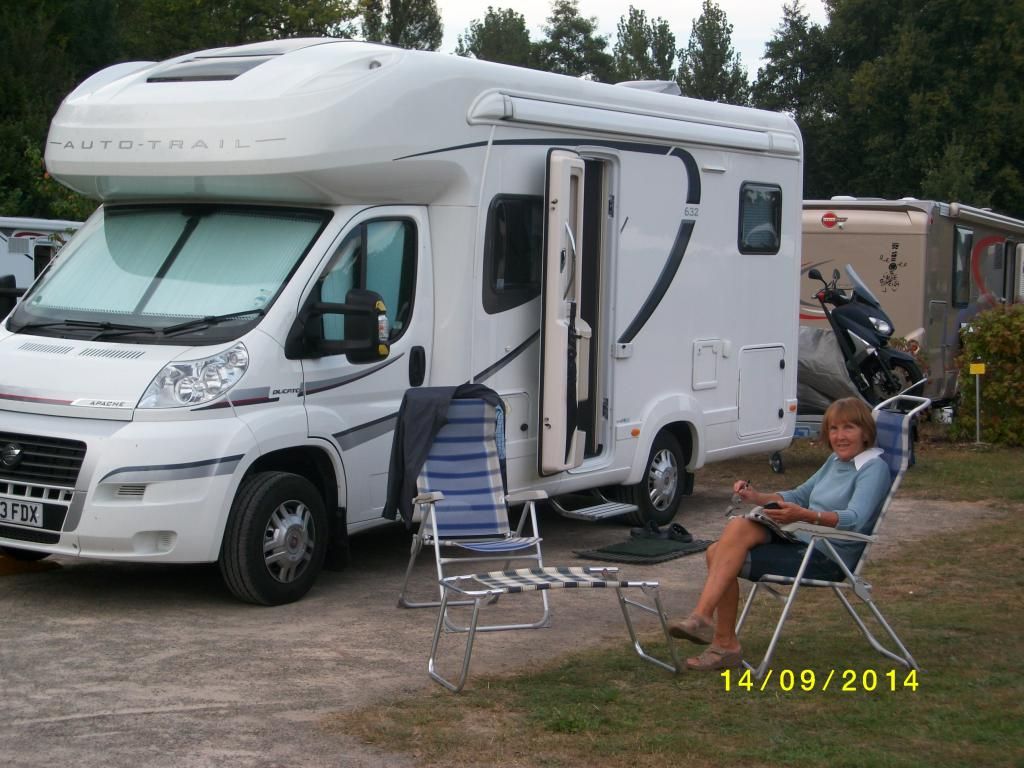 An ASCI site, just off the Le Mans ring road, in a sleepy village.
Free wifi, swimming pool, usual facilities, 14.40Euro.
Another glorious day weather wise, it is 19:30 in the evening, and a very pleasant 25C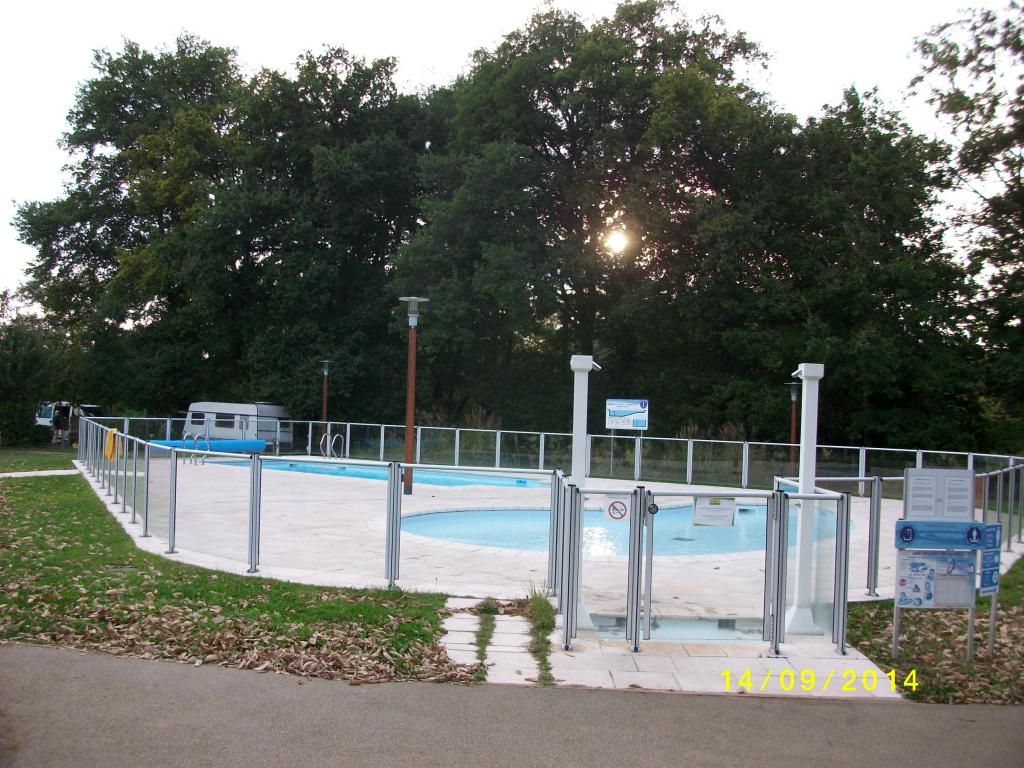 Le Chateau-d'Olonne, Les Fosses Rouges (N46 28'46" W1 44'28")
An ACSI site, a bit dated, but, well kept.
Well placed, an easy three mile cycle along the coast to town.
A bad start to the day, Kathleen lost a filling while brushing her teeth. Quick visit to the Dentist, and, we have to go back at 18:00 this evening (Tuesday).
To pass away the time a very pleasant cycle ride along the coast and into town, lunch, and back of course, so 7.5 miles of peddling on our folding bicycles. In the excitement of finding a Dentist, I forgot the camera, so, no photographs, another day hopefully.
On the way back, we are going so quickly, we overtake a French couple who are staying on the site. When the arrive, after us of course, the French lady has a try on Kathleen's folding bicycle to see if it will make her go faster.
We make the visit to the Dentist, just like the UK, we do not get in on time. It turns out, the tooth is broken, presumably a result of falling off her bicycle three weeks ago. The dentist decides a root filling is needed, but does not have time to complete the procedure. The initial work is done, back tomorrow 10:00 for the final (Kathleen hopes) filling.