Monday 29th September 2014 -
Tuesday 30th September 2014
We wake up to heavy rain.
We plan to leave Ile de Re today, and, the rain lasts just long enough to ensure I get nice and wet as I pack the final things, and hitch up the trailer.
A short drive to Soubise, (N45 55.703' W1 00,401'), an Aire at a Marina, with Electric hookup and toilets, showers at the harbour masters office.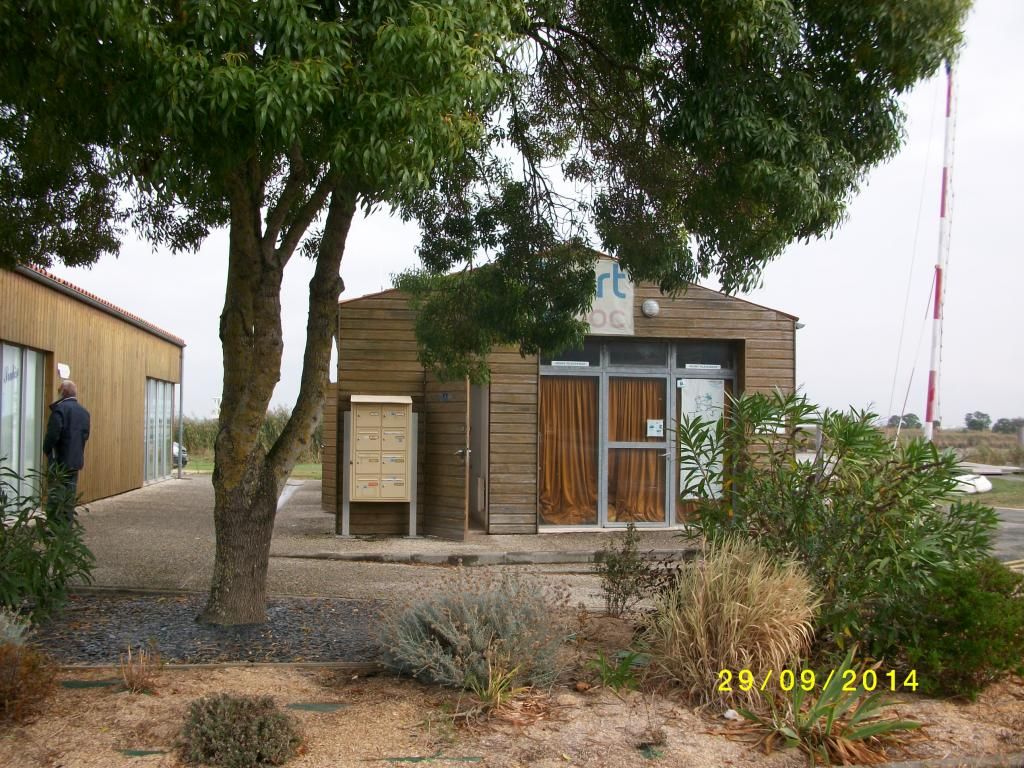 It is 7Euro per 24 hours, payment by credit / debit card only, at a machine.
The Aire appears to be popular, even towards the end of September.
We arrived just after lunch, and it was more than half full.
By 16:00 the number of vans had exceeded the number of Electric hookup points.
It is a short walk to town, for shops, etc.
Soubise appears to be a sleepy little place, but, judging from some of the grand buildings, the size of the church, and the ancient cannons arranged along the waterfront, it has not always been so.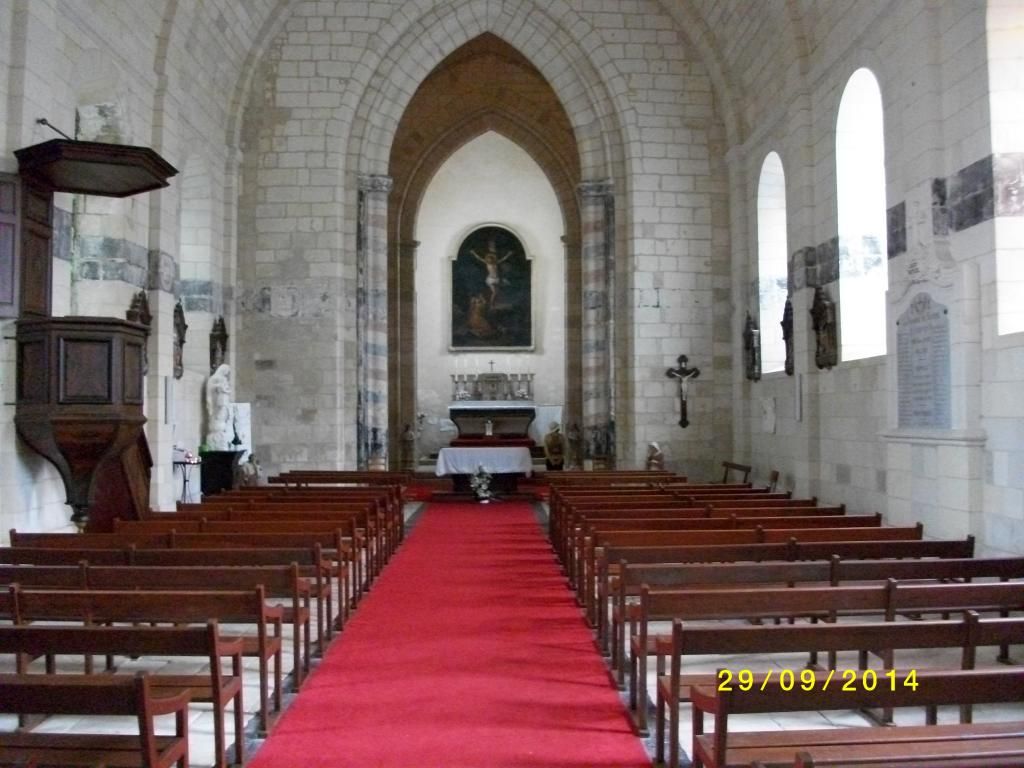 For once, my favourite source of information, Google, has let me down, I cannot find anything to explain Soubise's former importance, if indeed it had any!
There is a bar / restaurant as you drive in.
It was busy at lunch time, but, closed in the evening!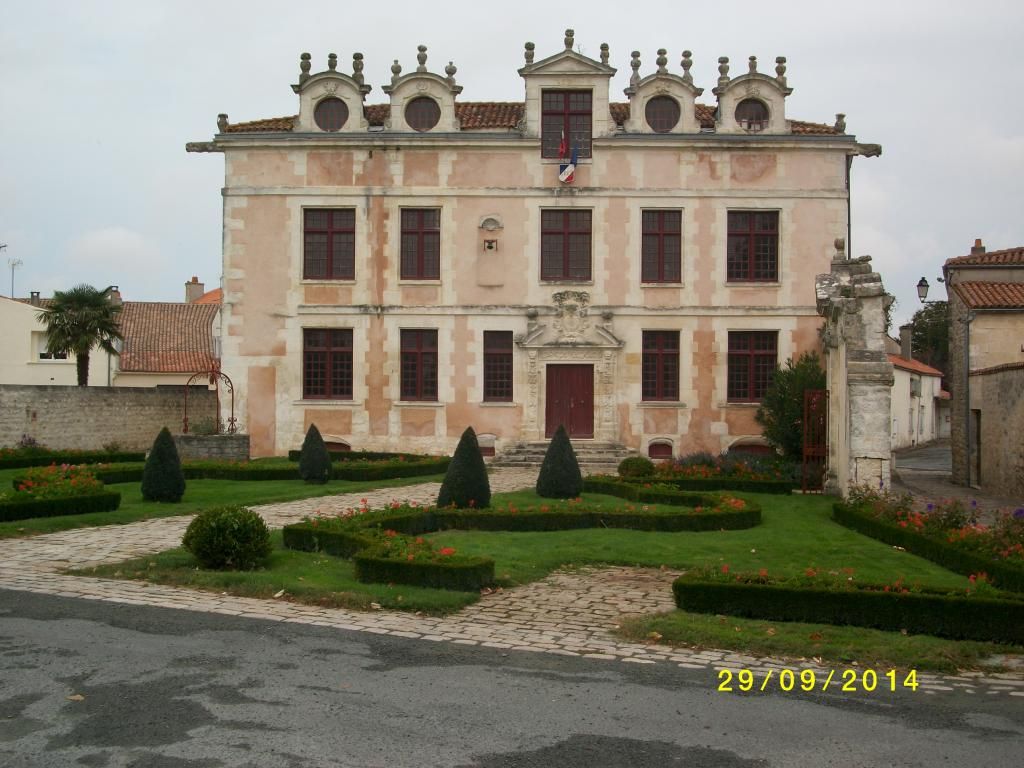 In the course of manoevering the trailer, by hand, I ran over my foot!,
It does hurt!
Not sure if I have broken a toe!.
Looking on the brightside, it is sunny and warm again!
Hopefully, tomorrow, it will continue sunny, and, my foot will have recovered, so that we can go out cycling and/or exploring on the scooter.
Tuesday, and it is a misty start to the day, but, but 10:00 the sun has burnt off the mist, and, the temperature is climbing towards the forecast 24C.
We head off on our bicycles toward Rochefort.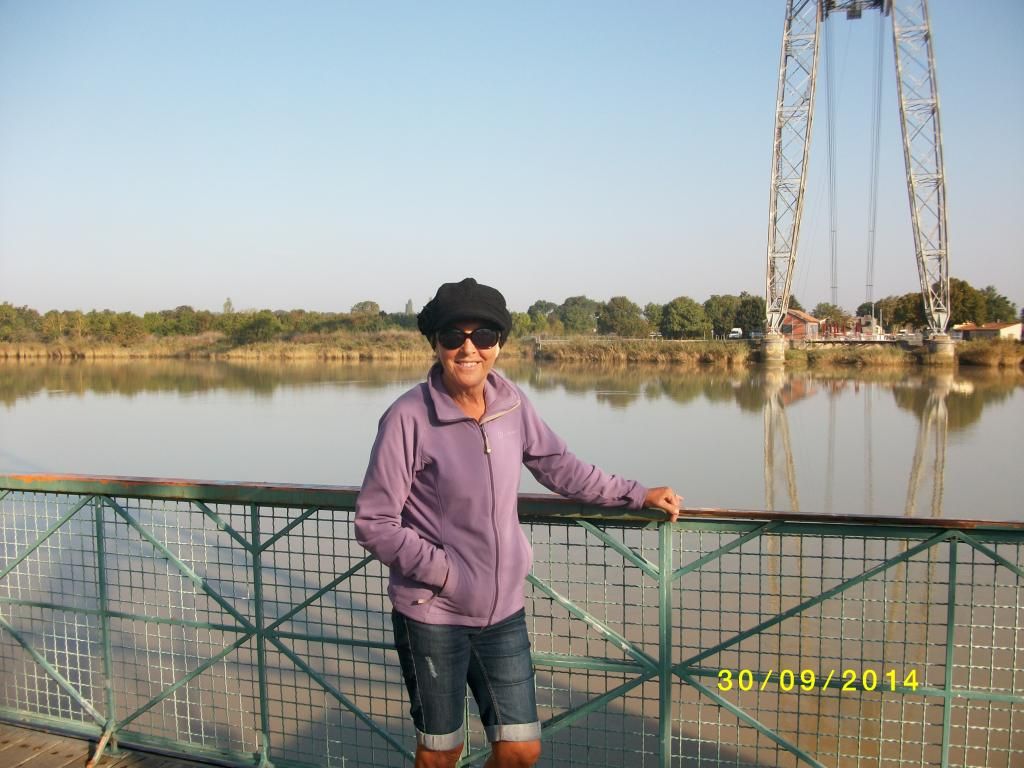 The foot is feeling OK, so long as I do not put my weight on it, so, OK sitting on the bike!
As we peddle along the banks of the River Charante, we come to what looks like the Transporter Bridge, at Teeside!
Perhaps Oz (Auf Wiedersehen Pet), sold it to the French, not the Americans?
For those of you too young to remember, Auf Wiedersehen Pet, was a TV Comedy series, broadcast in the early 1980's, yes, that is correct, last century!
However it comes to be here, the French Transporter Bridge is still working away, crossing the river every 15 minutes or so, (with a break for lunch of course).
The fare is 2.60Euro per person per return trip, bikes go free.
Ourselves, and a lone Frenchman on a bicycle, are the only passengers.
When he sees me taking photographs of Kathleen, he kindly volunteers to take a photograph of the two of us.
Note carefully Dana, Claire and Phillippa, mam is NOT wearing her cycle helmet, her excuse was, "it is a frizzy hair day".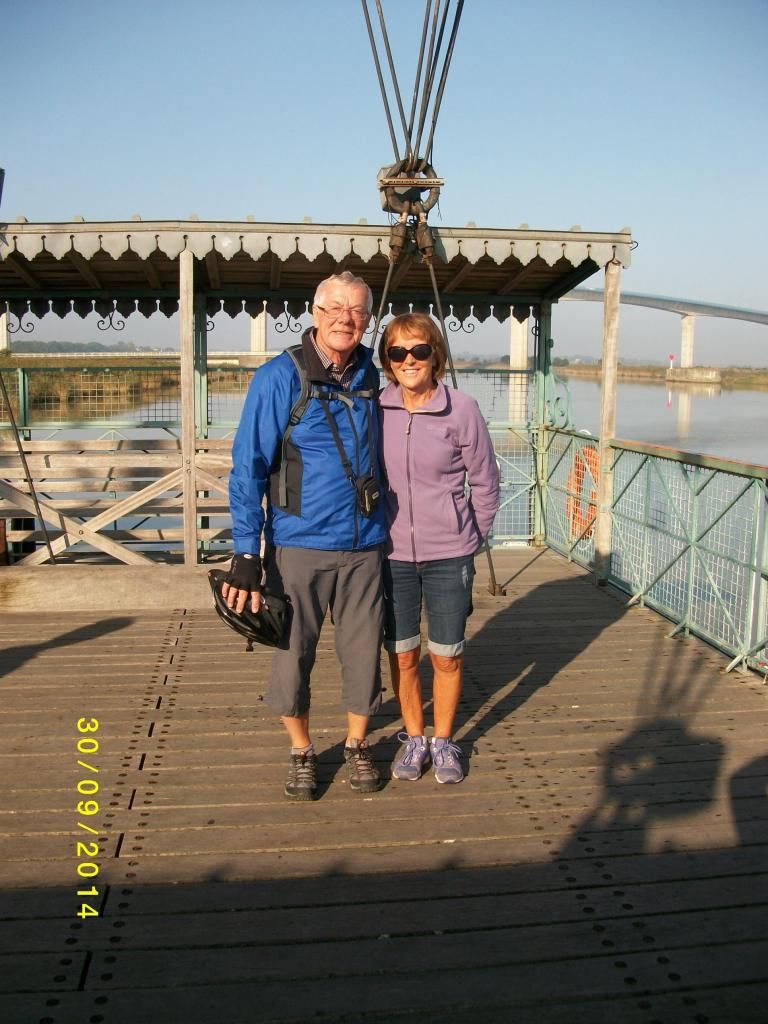 After the transporter bridge, the cycle track continues up the river, until it comes to a large dry-dock, (dating to the time of Napolean) and various other grand buildings.
Then, you are into Rochefort town centre, and what an attractive place it is.
According to Runkeeper, we have peddled six miles, we still have to go back of course, after refreshments!
Why can our English towns not be like this?