Friday 3rd October 2014 -
Saturday 4th October 2014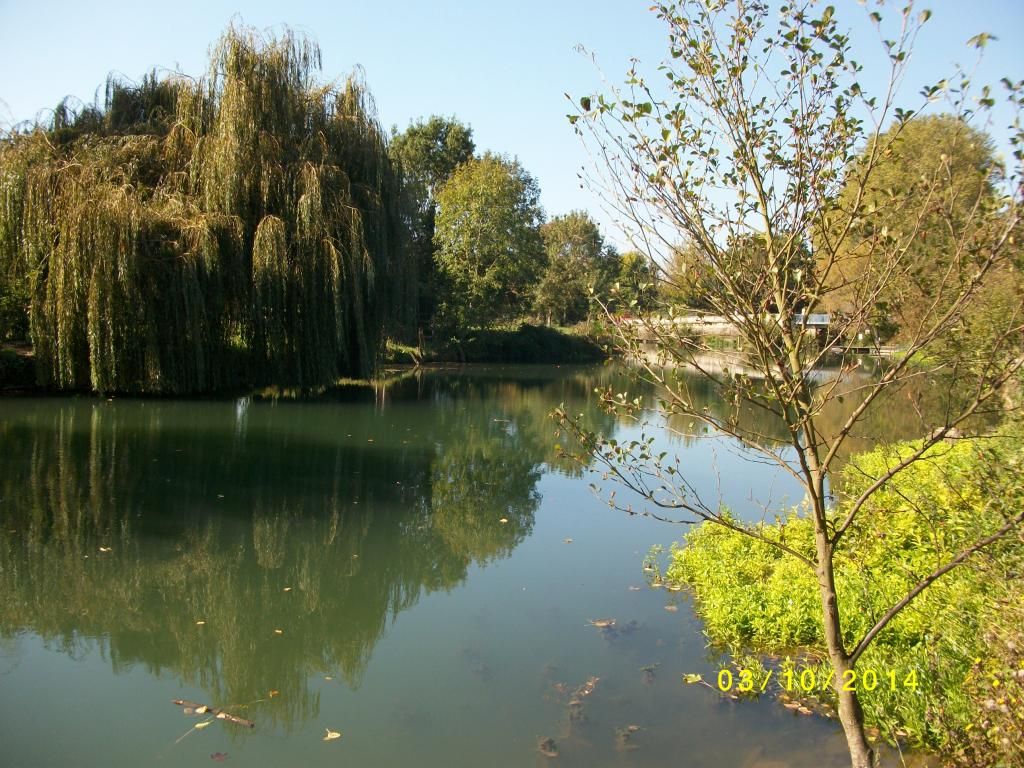 The notice board in the campsite, says, there is a market on, Friday (and Sunday), in "Place de l'Eglise" (Church square), Coulon.
This is enough to get Kathleen out of bed by 9:00, the prospect of more 10Euro shoes!
Off we go on the scooter.
What an anti-climax, there is one, yes, that is right, one stall, and, to add insult to injury, that is selling cheese.
Not a shoe, handbag, scarf, etc, etc in sight.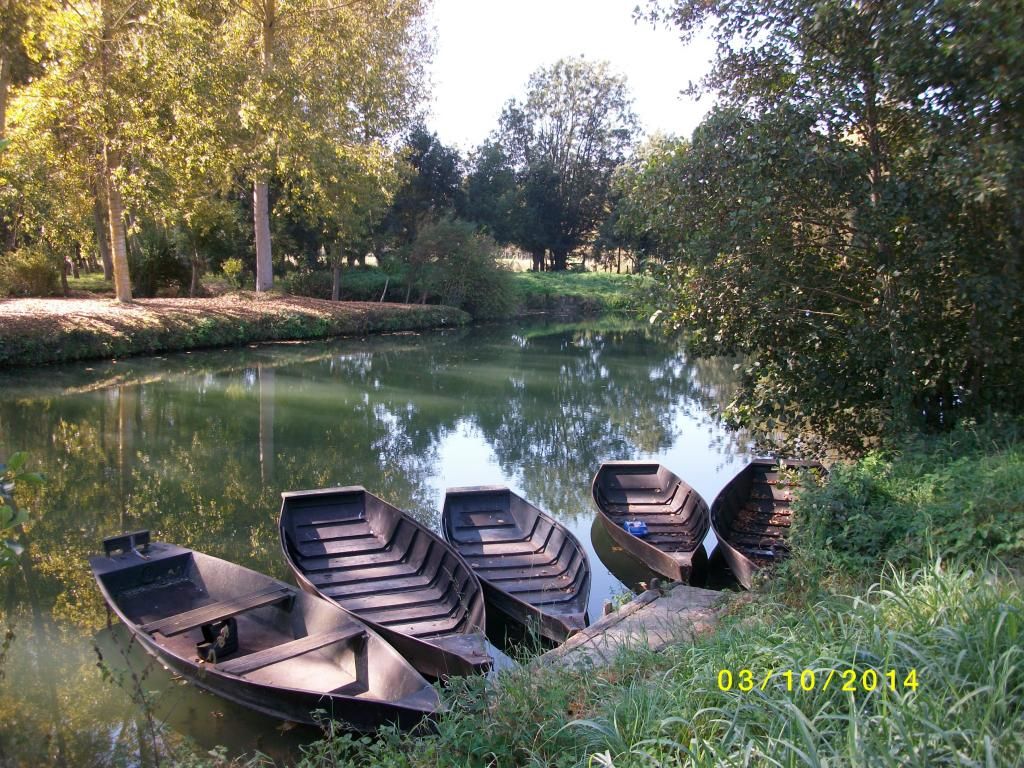 As her majesty would say, "one is not amused".
We go in search of the Super-U at Magne, and replenish wine supplies, plus some cream cakes.
After coffee and cakes, I indulge my artistic tendencies, at the riverside, just outside of the campsite, with a little photography session, whilst Kathleen plays the dutiful wife and makes my lunch.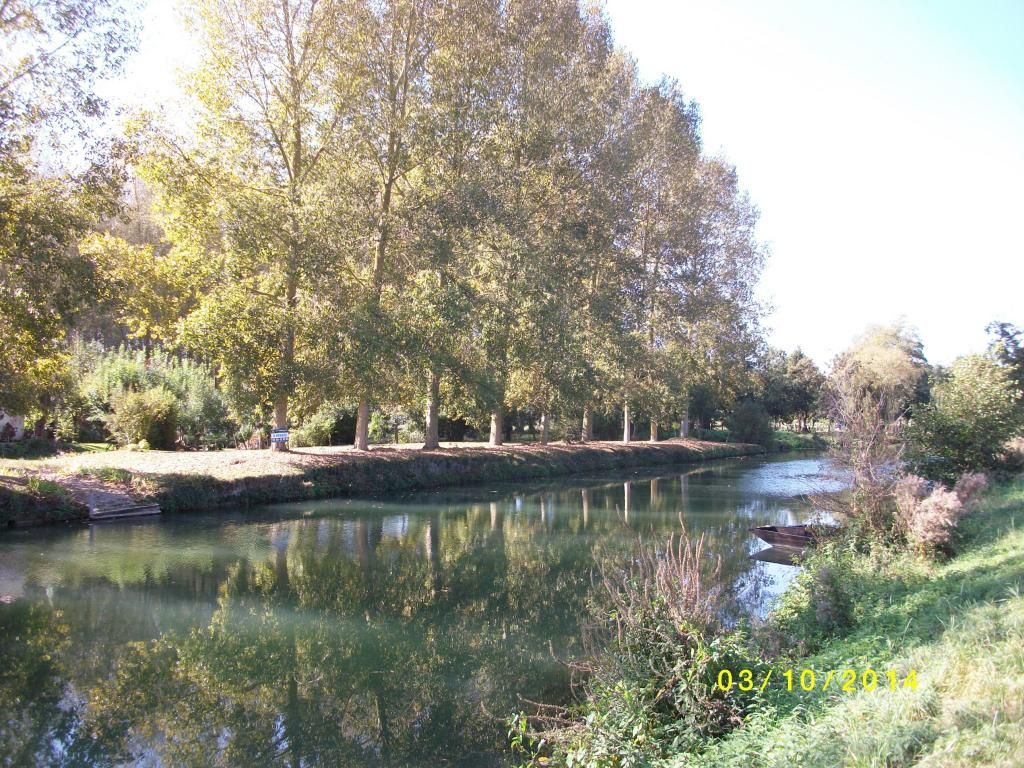 I have bad feeling about all of this dutiful wife business, I just know, there is going to be a cost.
A short walk from the campsite entrance, there is a parking area, and, I have noticed, people often park there, to go fishing in the river.
I had noticed that some of the spaces are marked as reserved for the disabled, but, today, I noticed, they even have a position on the river bank, reserved for disabled fishermen (or women).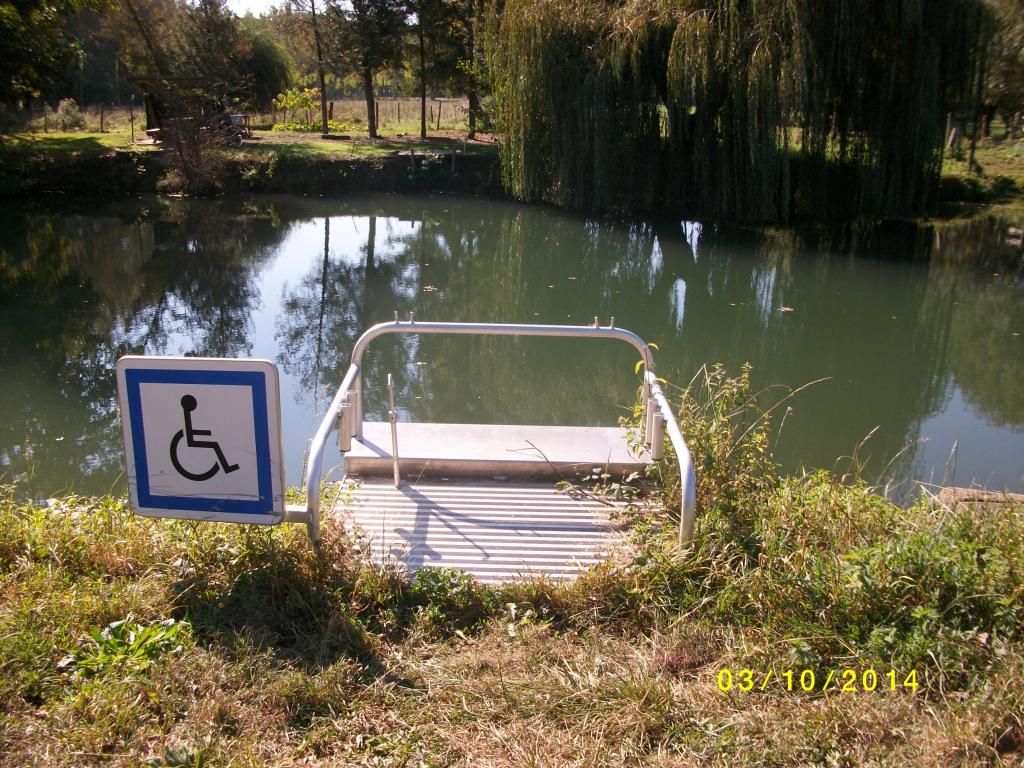 The French think of everything!
It is my birthday shortly (Monday), and, Kathleen wishes to buy me a bottle of one of my favourite tipples (Remy Martin, or Courvoisier).
We were unable to find any at the Super-U in Magne, so, it is decided we will take the scooter and find the Le Clerc on the North side of Noirt.
A disappointing trip, they do not have either brand, but, Kathleen scores again, we leave the Le Clerc with a bottle of Cointreau for her.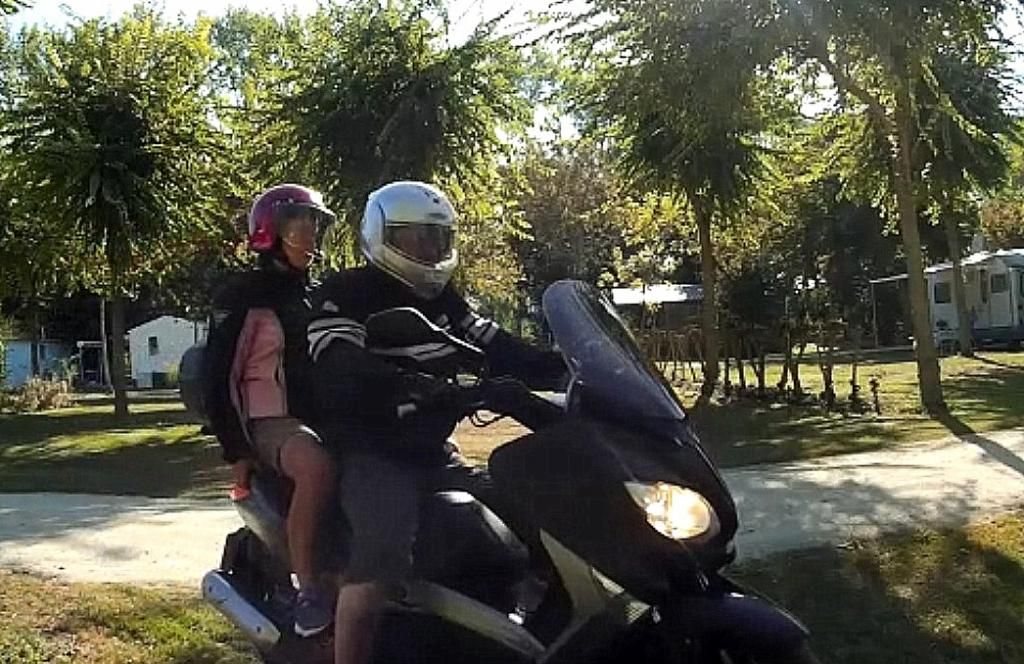 How did that happen, have I been done again?
Saturday, the weather forecast says it is going to rain, but, when we emerge for breakfast, the sun is shining.
The marathon bicycle ride of Thursday is forgotten, so, off we go to cycle another route, from the Tourist Information Map.
It being Saturday, Coulon is much busier, lots of people out on the river in boats, and, feeding the ducks and swans.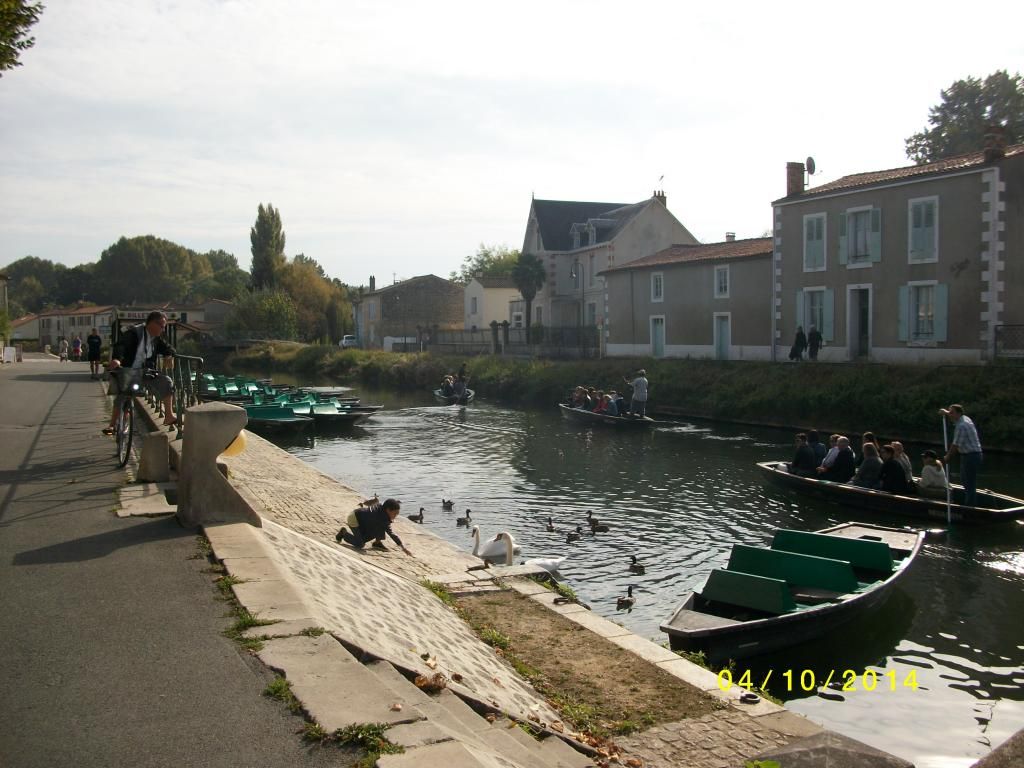 But, it is not long before we are in absolutely quiet woodland, and peddling along, all by ourselves.
The countryside here is mostly flat, with waterways, some natural, some manmade, crisscrossing the landscape.
But, there are some hills!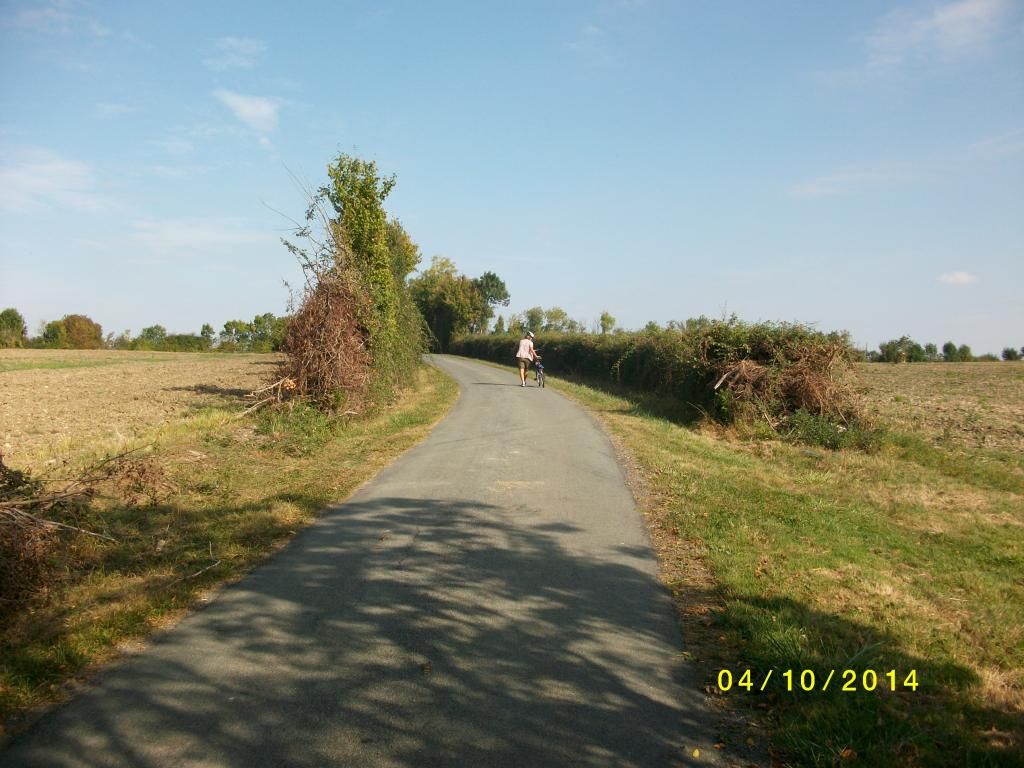 Sometimes Prendeslone is just not enough, and, you have to get off and push!
The forecast rain has not materialised by 14:00, but, as we are sitting eating lunch, and then chatting to our neighbours Ian and Susan, the clouds roll in.
Time for plan B, Hair Washing!
But, the clouds blow over, and still no rain.